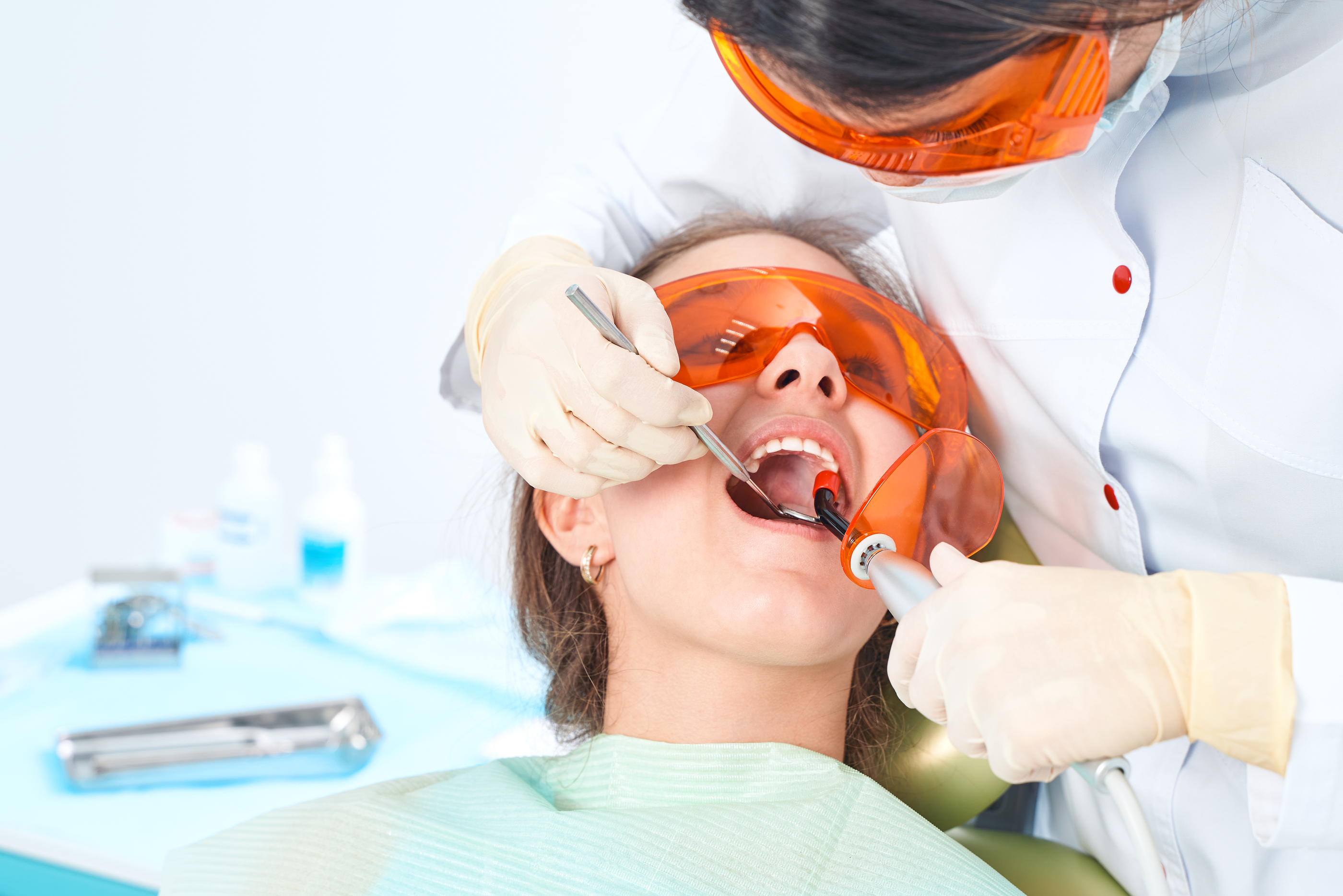 Most people have at least one filing in their mouths. In brief, a filling is a procedure in which a silver or gold amalgam or other material is used to treat a decayed tooth. The material is inserted into the cavity so as to protect the remaining part of the natural tooth and to prevent any further decay, which it spreads to the root, could cause an abscess or a severe infection.
A cosmetic filling has the same function as a standard filling but has the advantage of not being visible. A cosmetic or composite filling is made up of a compound of acrylic resin and glass which is white in color and which can be polished to exactly match the color of the teeth. These composite filling are also very hard and strong and typically last longer than other types of fillings. Another reason for the growing popularity of cosmetic fillings, besides the main one of appearance, is the fear that some researches have raised about the mercury content in the silver (amalgam) fillings and the negative effect that has on the health.
Cosmetic Dentistry At Its Best
At Unismile Dental we know that when it comes to the teeth, gums and the smile, good health and an attractive appearance are both important. That is why we combine the most suitable and effective treatments for a wide range of dental conditions with the cosmetic solutions that will give patients the confidence to smile, knowing that they will be looking their best and that their teeth are being well cared for.